Tahoe NORTH Ski Leases!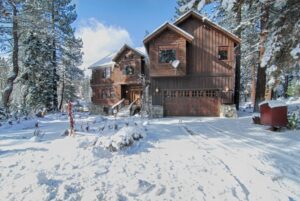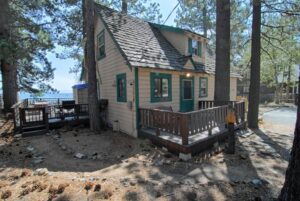 Are you searching for the perfect ski lease property for the upcoming winter months? Tahoe NORTH has a great selection of properties in the North Lake and West Lake areas for you to consider!
Here's our Ski Lease Properties
If you're interested in applying, the next step is to complete the Ski Lease Survey (step #1 below) to tell us all about your group!
Here is a link to our FAQ page which tells you more about how our ski lease program works.
Step-by-step process:
1. Complete ONE Ski Lease 10-Question Survey for the entire group & return to TNR prior to turning in your Applications and Holding Fee.
2. TO HOLD THE HOME: A $500.00 Holding Fee will be required at the time of application. This holding fee will be considered part of the Security Deposit once applications have been approved and the Lease executed. Prior to that time, the holding fee will be non-refundable should the tenant cancel the application or withdraw his intentions to lease the home. Should TNR decline the application for any reason, the Holding Fee shall be refunded to the tenant within 48 hours. The holding fee is also non-transferable between properties.
3. TYPES OF SKI LEASE GROUPS and how to apply:
FULL TIME GROUPS
These groups are typically living and working in the area for the ski season. They would be using the property as a primary residence during the lease.
Each person age 18 or older to be listed on the lease shall complete an application along with references.
TRADITIONAL GROUPS
These groups are using the property as a secondary home; coming back and forth from their primary home throughout the season at-will.
One or two persons age 18 or older to be listed on the lease shall complete an application along with references. NOTE: Incomplete applications may cause a serious delay in processing your application!
4. Those persons completing applications shall provide proof of identity prior to their application being run (a copy of your state/government issued photo ID is required). This is due to identity fraud and is for your security.
5. Those same persons shall have their applications processed to verify income, rental history and credit and screening
6. TNR will run a screening through On-Site.com, a tenant screening company for the 2 designated applicants. The application screening fee is $35.00 per each
7. If you are unable to pass a credit & eviction screening with only 2 applications, TNR may request that additional applications be run at a cost of $35.00 per each
8. TNR also reserves the right to run an additional criminal screening at an additional cost of $15.00 per applicant if the initial screening cannot reach a conclusive judgment
SECURITY DEPOSIT & PAYMENT FOR THE SKI LEASE: The remainder of the Security Deposit, less $500.00 Holding Fee is due upon approval of application. We offer two options for payment of the ski lease:
OPTION #1 – Pay the full term of the ski lease upfront (rent, utilities, security deposit insurance fee, snow removal, etc.) and a deposit equivalent to one months' rent
OPTION #2 – Pay rent and utilities monthly, snow removal & security deposit insurance upfront and a security deposit equivalent to 3 months' rent.
The Security Deposit will be refundable at the end of the lease less any costs for cleaning ($30-$35/hr.), carpet cleaning ($85 min.) , utility transfer fees typically totaling $50.00 and any damages.
PAYMENT SCHEDULE: Due with application: Application Fees and Holding Fee. Due at Lease Signing: Remainder of Security Deposit and Snow Removal (if applicable). Due before Move-In: Remainder of "Total Balance Upfront" amount provided in quote and proof that utilities have been transferred.
PAYMENT: Acceptable forms of payments for holding fee, security deposit and initial move-in expenses are cashier's check, E-check ($1 fee), money order, wire transfers (fees apply), Visa, MasterCard or Discover (4% fee) and Western Union transfers. All payments should be made payable to "Tahoe North Rentals". NO CASH or personal checks shall be accepted. After move-in we accept payment by the above forms as well as personal check. The balance of the deposit shall be due at lease signing/acceptance and shall be paid only by certified funds. *Some restrictions apply. Please see Agent for details.
Thank you for your interest in our property! We look forward to serving you in the future!
Thinking of snow!
-Tahoe North Rentals Management Team